Saraswati Circle includes Sacred Sound Circle for our sacred sound practice. Below is the full seasonal schedule for Sacred Sound Circle followed by the schedule of group calls for Saraswati Circle.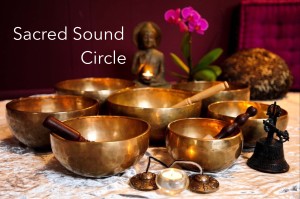 Sacred Sound Circle
A seasonal commitment to yourself of 3 40-day practices, or 4 months, is recommended. Your membership will continue until you cancel.
All calls are at noon ET.
All daily mantra and meditation practices are 10 minutes. All workshops are 60 minutes.
All workshops are led by me, with guest wisdom teachers as indicated.
Season 1: Winter: January 10-March 30
January 10-February 18:  Practice 1
January 17: Mantra: The Practice of Sacred Sound
February 18-March 30:  Practice 2
February 23: Malas + Gemstones with Prana Devi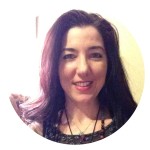 Since Prana Devi designed her first mala in 2015 she has been creating personalized and unique prayer beads, which she discovered is a luxurious practice in which her mind rests in the lull and rhythm of creation. Designing malas has become a cherished occupation. Prana Devi is also a certified yoga teacher (CYT-200) and continues to study in the Kali Natha Yoga tradition at Kashi Atlanta with her beloved Teacher, Swami Jaya Devi Bhagavati. Visit electricmala.com for perspectives and inspirations from Prana Devi on uniting Yoga practice with daily life.
March 30: Exploration of Earth Energy (Kapha)
Season 2: Spring/Summer: April 2-July 30
April 2-May 11:  Practice 3
May 12-June 20:  Practice 4
June 6: The Medicine Wheel (+ Shamanic Journey) with Nona Jordan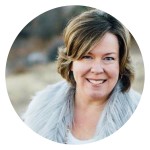 I'm Nona Jordan, and as an embodied leadership coach, author, and teacher, I support change-makers and leaders: creative, intuitive and spiritual women like you who are ready to move into inspired action on behalf of your vision for yourself, your business and the world. I am a master certified coach, advanced energy healer, an earth medicine practitioner as well as a meditation and yoga teacher. My focus is on helping you move through the world in a whole new way: deliberately, joyfully and intentionally. Learn more at www.nonajordan.com.
June 21-July 30:  Practice 5
July 29: Exploration of Fire Energy (Pitta)
Season 3: Fall: August 2-November 29
August 2-September 10:  Practice 6
September 11-October 20:  Practice 7
October 10: Sacred Geometry (Mandalas + Yantra)
October 21-November 29:  Practice 8
November 28: Exploration of Air Energy (Vata)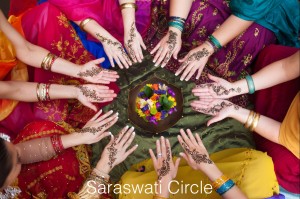 Saraswati Circle
An initial commitment of 3 months, with the option to continue month-to-month for as long as it is valuable to you.
All circle calls are on Fridays from 2:30-4:00 ET.
June 30
July 21
August 4 & 18
September 8 & 22
October 6 & 20
November 3 & 17
December 1 & 15
December 21: Winter Solstice Celebration