Amplify your mantra or prayer practice.
Sacred Sound—or mantra—is traditionally practiced using a strand of prayer beds, called a mala.
A mala relieves you of the distraction of counting. (It has exactly the number of beads for repetition: 108, 54, 27.)
It also enhances and amplifies the vibrational attunement of your practice through the properties of its materials: semi-precious stones, glass, wood, or sacred seeds.
"Prayer beads do not belong to one culture or spiritual tradition. They span continents and time. They are a symbol of Devotion. They are a reminder to return to [your connection to the Divine], to come home to the moment. They are circles of protection for the wearer and solace for those who spin the ancient rosary across the hand.

"There is a current of sacred energy that binds us. Call it Shakti, Consciousness, the Holy Spirit or Prana, we carry the current of the Divine and it is Electric. It is this electricity that connects us. Like many beads strung on one sacred thread, the current goes through each one of us."
–Prana Devi, Creator of Electric Mala
That is the practice of mantra itself—connecting to and cultivating a string of sacred energy, a strand of wisdom, a centering of peace.
Join Rebecca Prien (Rama Devi) and Prana Devi for a Malas + Gemstones workshop on Thursday, February 23 from 12-1 ET.
The workshop is 60 minutes and will be recorded. There will be time for live Q&A.
We will explore:
the symbology of a mala

the use of malas across spiritual and cultural traditions

the metaphysical properties of gemstones

the activation + deactivation of a mala (including broken malas)

choosing a mala

using a mala

caring for a mala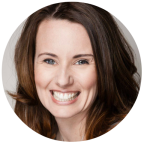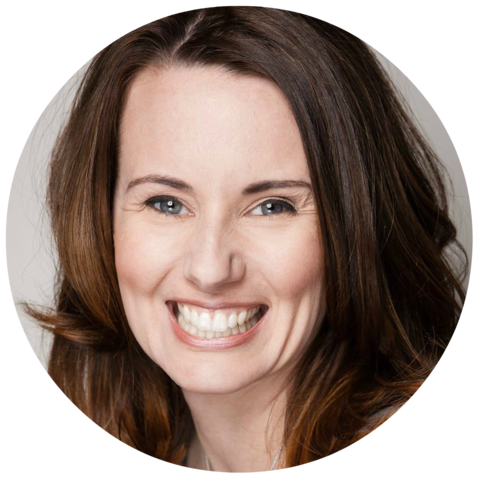 Your Host:  Rebecca Prien, Founder of Ompreneur
I'm Rebecca Prien (Rama Devi), wisdom teacher and mystic, essayist and artist, attorney and business owner.
Mantra, the practice of chanting sacred sound, is my favorite go-to practice for its power to quiet and focus the mind. Sound in general and sanskrit in particular, has a deeply harmonizing effect on matter, include us. I hear divine wisdom, by listening down to the vibration. Mantra is a powerful access point for this wisdom and transformational work. I use it in my own practice and with clients to heal and transform the patterns that seem as-of-yet untouchable and to attune to our intuition and divine wisdom.
You have access to this tool and this wisdom yourself. I'm excited to bring you this workshop to further enhance and amplify that experience through a mala and the metaphysical qualities of its materials.
Special Guest:  Prana Devi, Creator of Electric Mala
Since Prana Devi designed her first mala in 2015 she has been creating personalized and unique prayer beads, which she discovered is a luxurious practice in which her mind rests in the lull and rhythm of creation. Designing malas has become a cherished occupation.
Prana Devi is also a certified yoga teacher (CYT-200) and continues to study in the Kali Natha Yoga tradition at Kashi Atlanta with her beloved Teacher, Swami Jaya Devi Bhagavati. Visit electricmala.com for perspectives and inspirations from Prana Devi on uniting Yoga practice with daily life.
(Photo credit for the gemstone + mala in the banner goes to Prana Devi.)
When you register, you also will receive:
15% off any mala by Prana Devi (a $16 value)
Amplify your mantra or prayer practice through the transmissional qualities of a custom-designed and hand-made mala by Prana Devi.
One free month of membership in Sacred Sound Circle (a $21 value)
Sacred Sound Circle is an exploration of divine energies within and without, each season of the year, through simple sanskrit mantras.
enhance your spiritual practice;
access your deepest wisdom; and
live according to your innate nature.
Membership includes daily guided 5-minute mantra practices, according to the season, and six (6) workshops during the year to support you in your spiritual practice and living according to your own rhythm and nature.
Mantra: The Practice of Sacred Sound (a $21 value)
What is mantra? Why does it work to quiet your mind and attune your energy to your divine wisdom? What's peculiar and beneficial about sanskrit mantra? What impact does it have on the body?
Explore these questions, and the practicalities of chanting mantra, in this 60-minute audio workshop.
Malas + Gemstones
February 23 at Noon ET
$28