We respect your privacy. Your information will not be shared.
What do you want to do every day, but don't?
What if we committed to doing it together?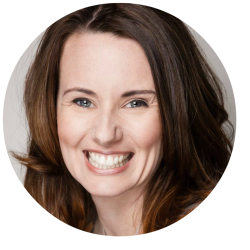 For me, it's Write—specifically, Write and Post.
I'm Rebecca Prien, wisdom teacher and mystic, essayist and artist, attorney and business owner. I help professionals integrate their creative, intuitive and spiritual gifts into their life's work.
And, I've thought about writing a daily blog for 7 years. That is hard to admit, but yes, seven years.
I practice mantra every day. I now paint (nearly) every day. But I write when inspiration strikes me.
What if inspiration can be cultivated by the discipline of practice and the devotion of ritual?

What if discipline and devotion are the roots of inspiration?
There is a teaching in yoga: in your discipline is your freedom.
Ironic, right?
But that is the beauty of practice. It creates the conditions for miracles: inspiration, brilliance, virtuosity.
So, I've committed to writing and sharing every day, for a defined period of time. Just to see: how it felt, what it created, what impact it had on my business and what I learned.
And, in perfect timing, the next 40-day mantra practice in my Sacred Sound Circle is the vibrational frequency of creativity, voice and flow.
When I realized that, I had to invite you to wade into the river of creativity and practice with me.
We respect your privacy. Your information will not be shared.
40 Days of Creative Practice is an invitation to:
Choose one thing you've been wanting to commit to doing every day, but have not.
It may be meditation or mantra or art or walking in nature or making your bed. Anything you most want to do. (No obligations or shoulds allowed.)
Amplify your creativity with a 5-minute daily mantra practice.
We will do a simple, daily mantra practice LIVE at noon ET,* using the sacred sanskrit sound for creativity, voice and flow to energetically support, deepen and expand your creative practice.
*You will receive a recorded mantra by email each morning for practice on your own if you cannot make the live call.
Share your practice and receive support, encouragement and inspiration.
We'll gather together in a private Facebook group to share practices and stories, experiences, insights and inspiration.
I will feature the wisdom and creative work of participants as part of my daily writing practice.
To enrich and inspire your experience, you'll also receive:
Amplify Your Creativity with Spiritual Practice
Master coach, energy healer and earth medicine practitioner, Nona Jordan interviews me on, in her words, amplifying creativitity through creative practice.
We talk creativity. We talk spirituality. We talk practices, sacred work and flow.
Mantra: The Practice of Sacred Sound
Mantra is my favorite go-to practice for quieting my mind, experiencing profound stillness, and accessing divine wisdom.
This 60-minute audio workshop explores:
what's behind mantra and the energies it uses and cultivates;
why mantra works as a mind-quieting and transformative tool;
how the practice of mantra impacts and heals the nervous system;
using sacred sound to heal emotionally, physically and spiritually;
taking care of yourself in your mantra practice; and
how to stack mantras if you want to practice your yearly mantra and the seasonal mantras.
We respect your privacy. Your information will not be shared.